From Italy
Monte Carlo Yachts
Monte Carlo Yachts (MCY) is a pioneering producer of carefully crafted, timeless luxury motor yachts. Fully Italian in its management, designer team and in-house artisanal exterior and interior construction and detailing staff, it further benefits from the support of the industrial strengths of its French parent company, the Beneteau Group – a global leader in the production of sailboats and power yachts.
The MCY Vision
Bringing tangible value to luxury yachting is at the core of making yachts for Monte Carlo Yachts. These values include style, elegance space, resolutely reliable and secure workmanship and a wide range of options to tailor to individual taste and preferences.
This Vision shapes the design of two recent models that bring all these aspects together: the MCY 70 and MCY 76.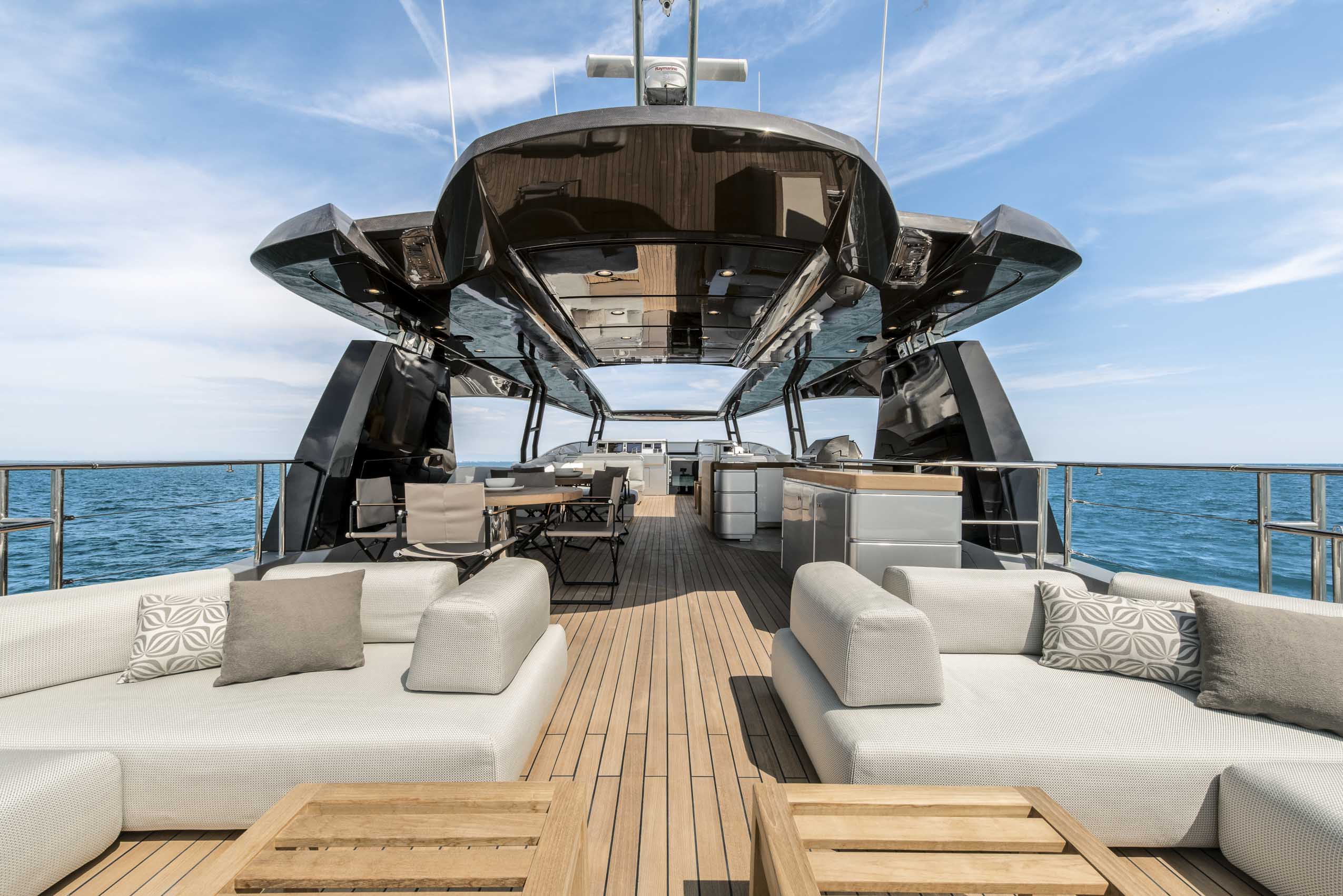 These two models reaffirm and enhance the distinctive features of the MCY collection: elegant boats, with a style of their own, clean lined and embellished with sophisticated materials and contemporary decorative touches that bring a distinct sense of well-being. Enhanced design in these models offers larger internal spaces impressive panoramic views, and engineering solutions have reached new heights.
Customization is Key
MCY's has an impressive well-established raft of yacht customization elements, enabling you to have higher degree of control over construction of your yacht. Almost every aspect of the boat is covered: from layout plan to hull colours, to many of the indoor and outoor materials used – the selection allows owners to be an important part of the resulting customized, finished yacht.