From U.S.
Nautique
Nautique Boats was originally founded in 1925 in the US, and has long since earned its staying power by producing high-quality water-skiing and wake-sport boats for owners with those interests, and those who are simply looking for an all-round elevated-quality dayboat, and appreciate pairing it with the brand's renowned, best-in-class customer service and warranties.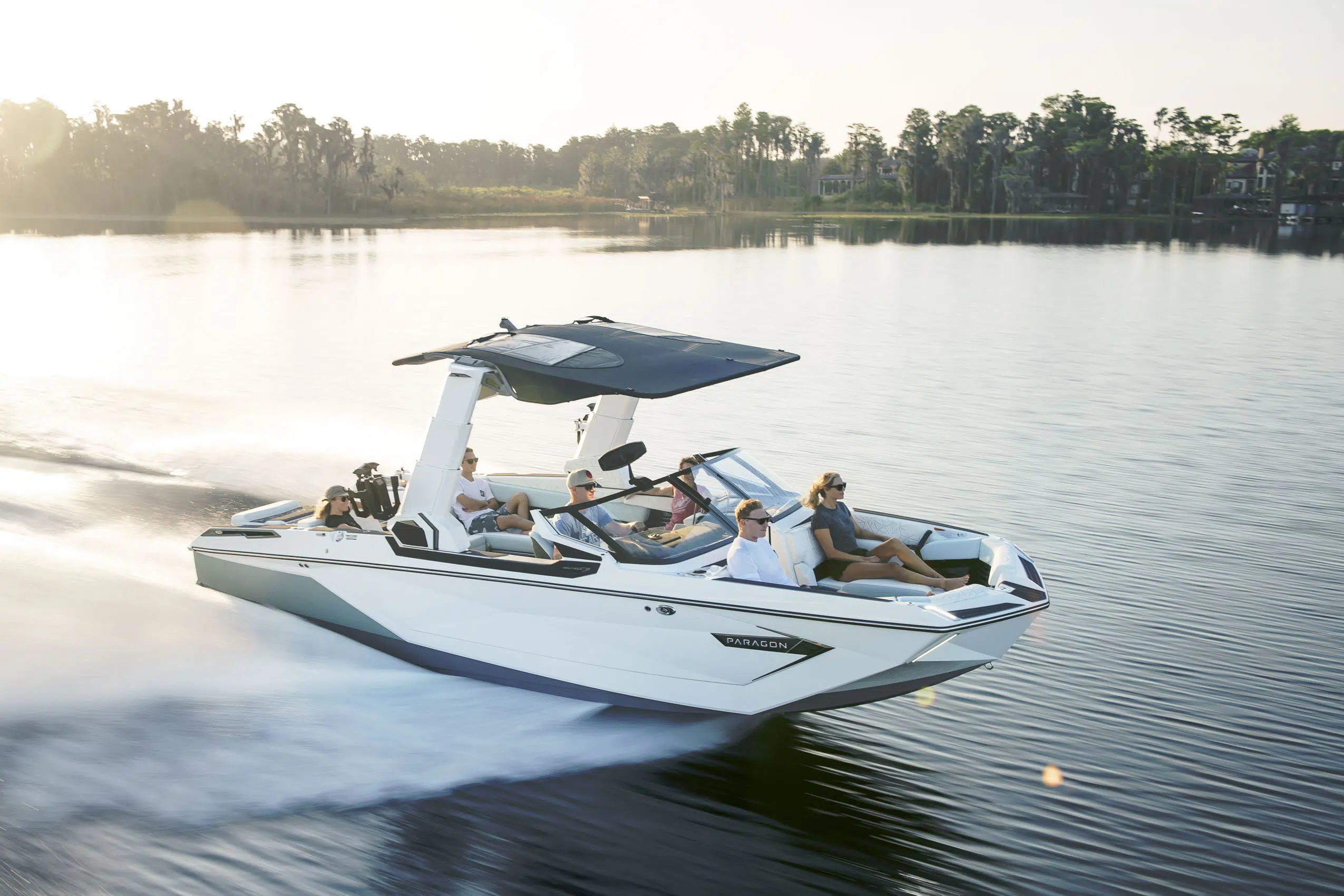 Delivering Thrills
These purpose-built boats with their specially shaped hull and ballast-weighted performance systems can accommodate riders for wakeboarding, wakesurfing, and water skiing, providing an opportunity for you and your entire family or a group of friends to pursue your interests in water sports or day-cruising.
Promising Quality
Nautique has earned the reputable US Customer Satisfaction Index (CSI) award 15 times and collected a slew of other awards – including for its wake-making abilities, and as effective wakeboard, surfing and water-skiing boats. Before these sports were as popular as they are today, it enjoyed nearly a century of satisfying owners, and water-sports enthusiasts. Today, its transferrable five-year manufacturer's warranty is a big drawcard.
At Asia Yachting, we present the Nautique series, ranging from 20 to 25 feet, including the popular Super Air Nautique series which is widely enjoyed for both its performance and comfort.