Prestige 590 sold at Asia Yachting Boatshow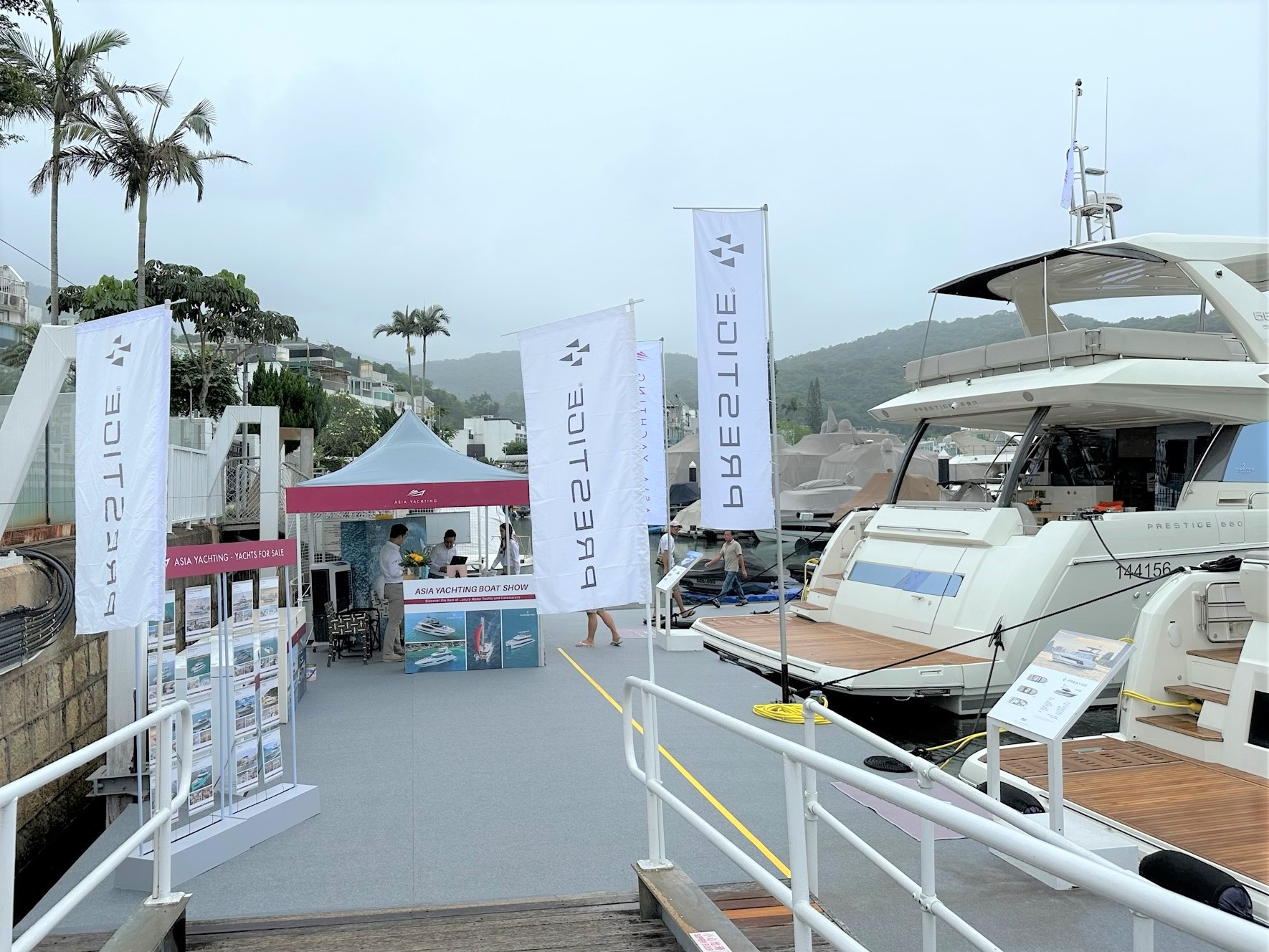 Asia Yachting just wrapped up another boatshow in Club Marina Cove last weekend and received the deposit cheque of a brand-new Prestige 590 on the spot!
The new owners of the Prestige 590 have been looking at different yacht brands on the market in the past months in search of their dream yacht. They weren't too happy about the design or layout of some models they found in the market, until they were introduced to the French brand, Prestige, by our yacht broker Vinci Cheung a few months ago. The sleek outline together with the spacious layout caught their eyes, and after the initial viewing a few weeks back, they decided to close the deal when they saw the Prestige 590 again at the boatshow.
The Prestige 590 features a large flybridge and roomy saloon, together with 3 comfy cabins that can comfortably host 6 guests onboard. Each space and every curve of this 61-footer has been designed with form, function and comfort in mind.
The boatshow may not have been blessed with the best weather last weekend, but the outcome certainly did not disappoint. "We would like to keep this positive momentum and keep the sales going. The yachting season has just started so we are very optimistic in these coming months," said Olivier Besson, the Founder & CEO.