New Arrival of MCY 70 Skylounge – Ready for Asian Premiere, Immediate Sale & Delivery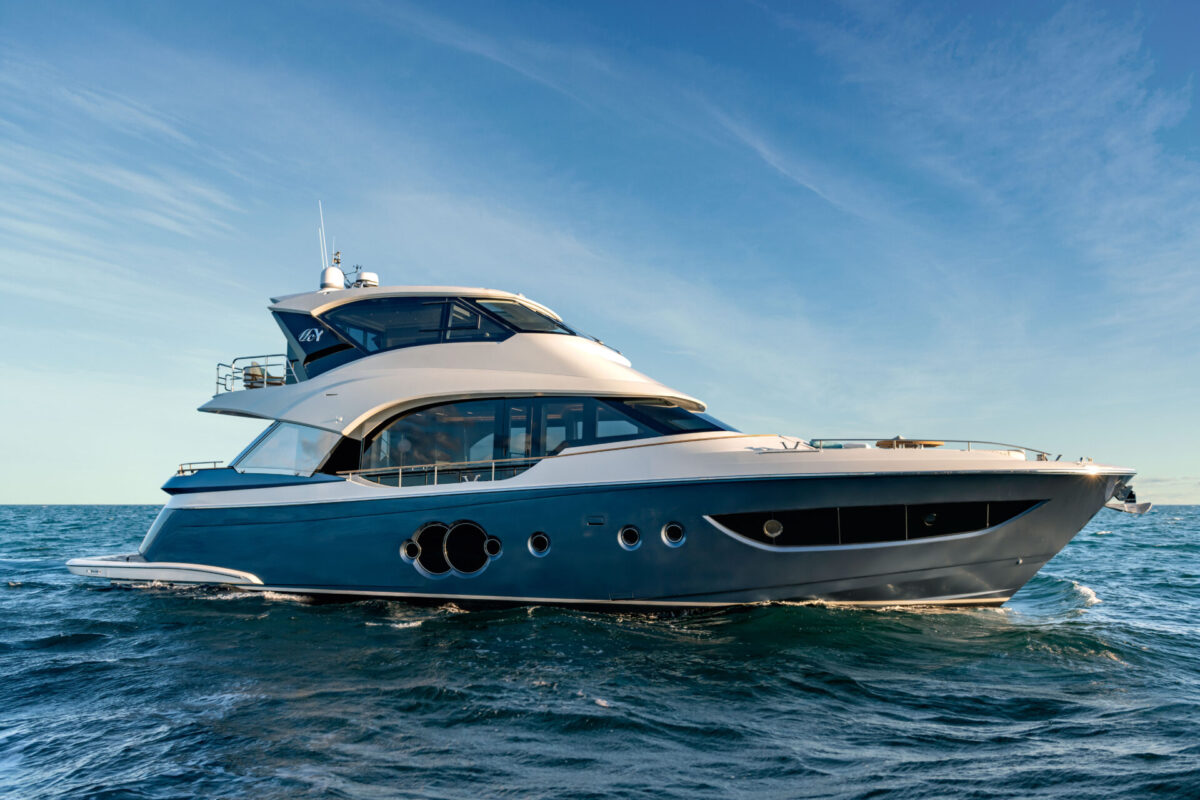 Following up on her debut at Miami Boat Show in early 2020, the MCY 70 Skylounge, the first yacht in the Skylounge range, has arrived Hong Kong for a private showcase, in line with the alternative and tailor-made approached undertaken by Monte Carlo Yachts during this special nautical season. Asia Yachting is now planning on a series of activities that cover a local shooting and filming and an online live premiere of her Asian Debut. Meanwhile, we welcome and greet guests for the first look on board the MCY 70 Skylounge by prior registration.
The general arrangement of the new MCY Skylounge Collection are characterised by the introduction of a new spacious enclosed Flybridge area that emphasizes the level of well–being on board to be enjoyed in every season. Besides incorporating the sole helm station, fully equipped with top–edge technological elements, the Skylounge represents a large versatile entertainment area perfect for relaxing moments. Supported by the advanced Production Process and the innovative Naval Architecture, the best–in–class length of the enclosed Flybridge is distinguished by a unique view of the horizon visible both internally and externally thanks to the connection with the sunbathing aft terrace.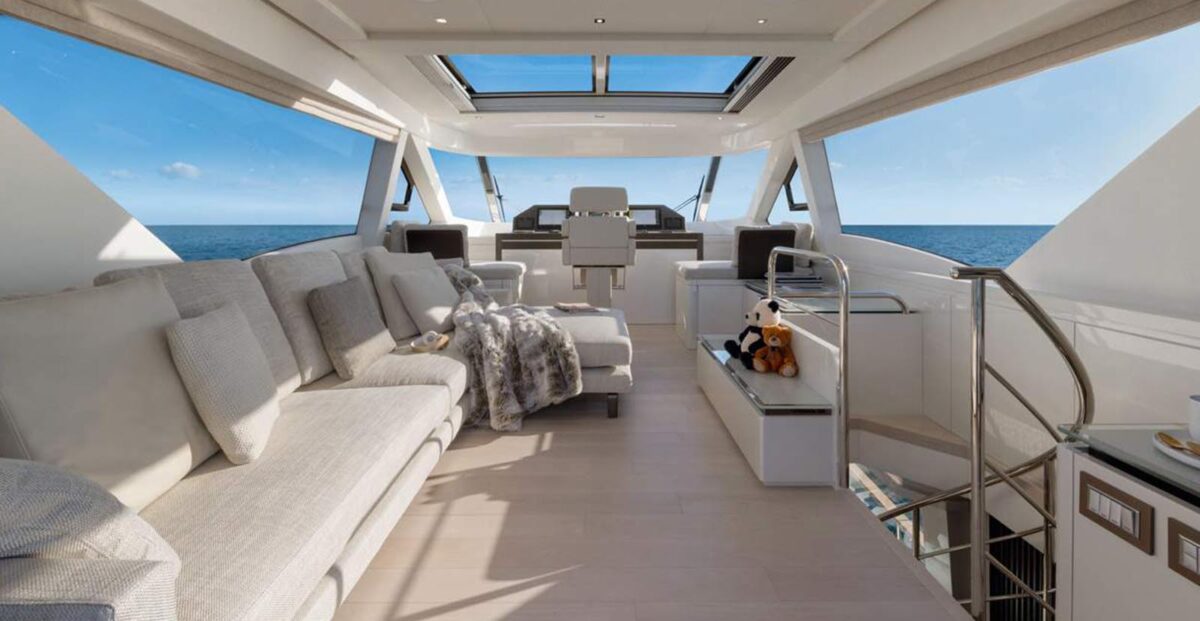 An elegant glass staircase reflecting the natural brightness of the yacht connects the Skylounge area with the main saloon, which is fully customizable to the owner's needs and desires. In particular, the new MCY 70 Skylounge features a combination of comfortable sofas, a fully equipped galley and an elegant dining location. This functional relaxing area can be further expanded thanks to the close connection with the Aft Cockpit that offers an additional al fresco dining location. The alternating of Ivory metallic and Charcoal grey lacquered wood panels together with glass surfaces, white glossy marble and reflective details provide an elegant and contemporary ambiance further enhanced by the warmth of the durmast oak flooring, the walnut vertical panels and the soft textiles present throughout.
The unique and sophisticated modern décor of the MCY 70 Skylounge is common throughout the main saloon and all guest cabins. High–end fabrics, natural stones and Italian leathers are just a few of the unlimited customization options of superior materials available on the MCY Collection. The new MCY 70 Skylounge offers comfortable accommodation for up to 8 guests with an impressive owner cabin characterized by a private stair access for a higher degree of privacy, a spacious VIP cabin and two comfortable guest cabins that embody the elegant Italian Made design elements of Monte Carlo Yachts.
If you have any inquiry, please contact us at [email protected].
MCY Skylounge Collection:
MCY 70 Skylounge
MCY 76 Skylounge – 2021 New Model