Carefree Experience on and off Your Yacht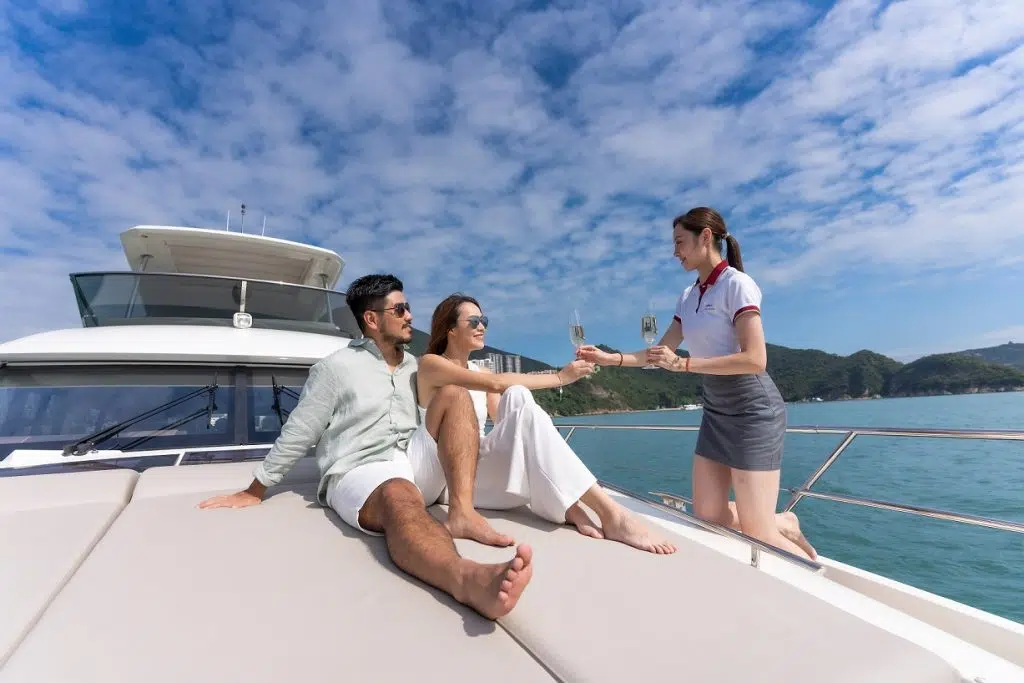 Our yacht management services provide you with a vetted captain and crew appointed by Asia Yachting, your luxury yacht is in professional, safe, and reliable operating hands. Beyond handling yacht operations whenever you are onboard, our crew is trained in marine boating and hospitality. The captain and crew also monitor on-board maintenance and interior and exterior cleaning – with the supervision of our team, you can maximize your enjoyment of your yachts.
Your Luxury Home on the Water
Attention to detail by the stewardess and crew appointed by Asia Yachting offers a level of client service that's similar to five-star luxury hotel standards. Discreet crew staff anticipate owner and guest needs – whether a lively party, a sedate music recital or some family fun with marine toys. Housekeeping staff keep every area clean, tidy, and as polished as possible. We are a yacht management company second to none.
Dining Experiences to Suit Your Palate
From a cook as part of your crew to guest chefs, sommeliers, cocktail bartenders, tea masters and baristas – Asia Yachting can tickle your taste buds with new flavours to try, across cuisines and drinks lists, or bring you your favourite comfort dishes and beverages on the yacht. Place your orders with us and we will make it happen.
Personalized Concierge Service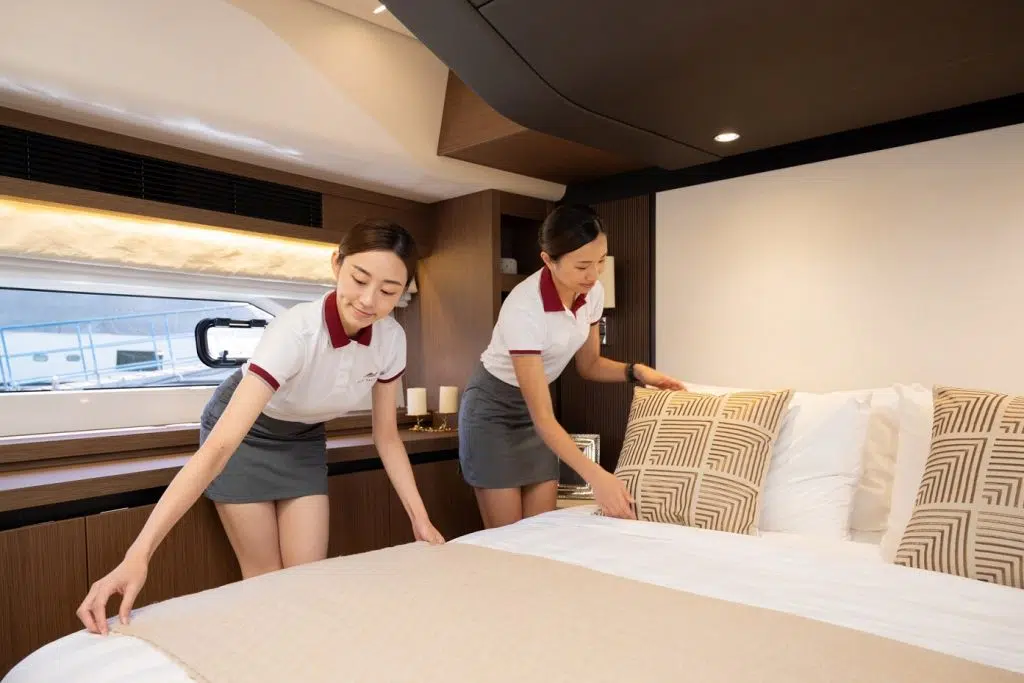 To enhance your high-quality yacht ownership lifestyle, we offer impressive diversions wherever we operate. For music lovers, live DJs, bands, and classical performers will add notes of extra enjoyment. Enjoy a sense of calm with a yoga or meditation instructor, or a massage therapist. Water toys can also be arranged to ensure everyone on board has a fun experience. Whatever your activity requests are, just let us know and our yacht management team will make it happen!
Stellar Service with Flexibility
To enhance the enjoyment of your yachting experience, Asia Yachting offers to hire high-calibre part-time or full-time staff for you, to help make your time on board carefree. Boat operation, maintenance, and hospitality services eliminate any people management and make your moments on-board free from worry.
Perfect Moorings in Asia and Europe
With one of the most qualified and well-connected yacht management companies in the industry, we are confident of sourcing the right berth around Asia and Europe; even in Hong Kong which is well-known for its full marinas. We promise to guarantee a mooring in Aberdeen for every client of Asia Yachting.
Informed Financial Advice and Services
We offer experienced yachting-related financial advice, bookkeeping and accounting services, and we can also recommend the most suitable type of insurance policy. We constantly search for the best solutions for yacht owners' needs and help prepare for worst-case scenarios. Our professional accounting team prepares an accurate, detailed monthly cost summary to keep you clearly informed of the breakdown.
Extensive Service Regions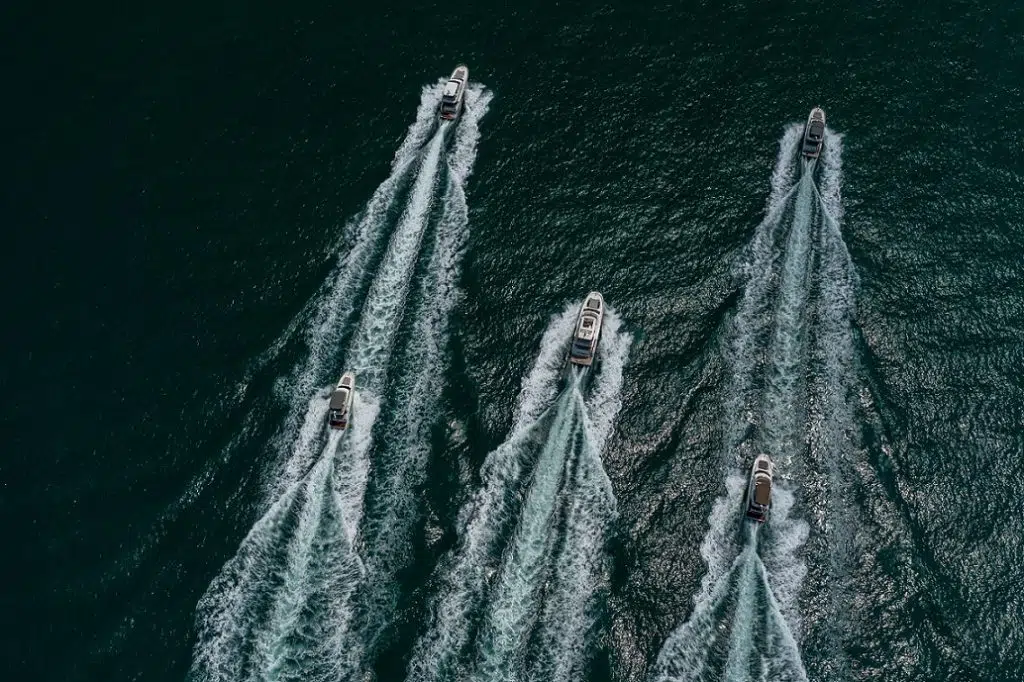 With operations built on decades of experience, our wide-reaching network is happy to assist you in finding the yacht and related services you require. Asia Yachting's service regions cover our Hong Kong base, the Philippines and Thailand in Southeast Asia, as well as Europe. Please let us know how we can help you perfect your yachting plans in these parts of the world.